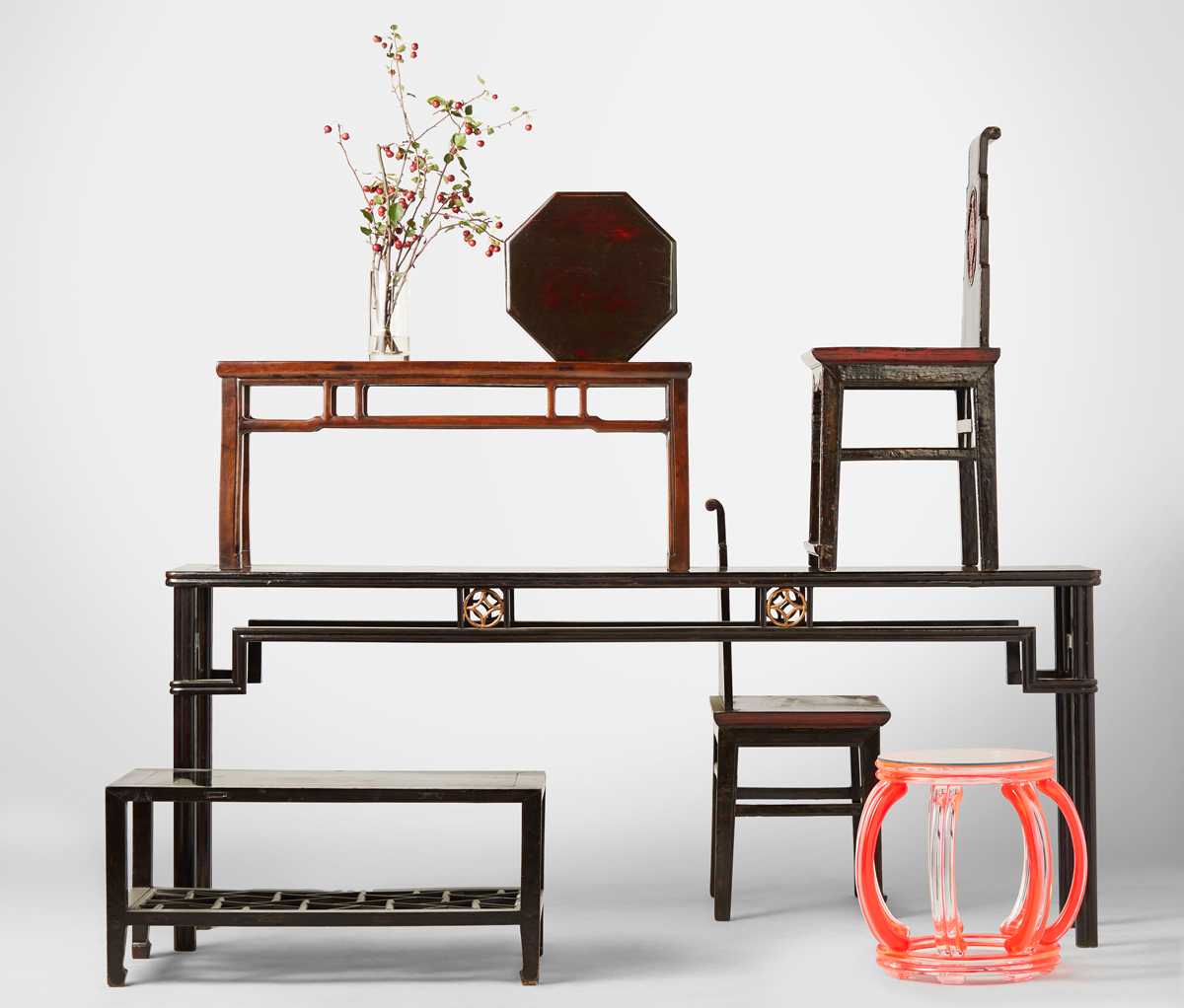 July Zhou: Ming Made Modern
Artist July Zhou was born during China's last civil war. A child of two creatives, he always knew he was meant for a life in the arts. But his plans were derailed by a country in political turmoil. During what came to be known as The Cultural Revolution, it was common for intellectuals to be arrested and sent to labor camps. July was jailed for nearly 11 years—as an alleged revolutionary. While imprisoned, he became a surgeon—stealthily decorating the pages of his surgical texts in an effort to maintain an artistic connection. After surviving two death sentences, July was freed in 1977, and began pursuing his dreams in earnest.
Over the years, July enjoyed a celebrated career as a screenwriter and filmmaker, before trying his hand at advertising, and then record making. A stint in research and development for a plastics manufacturer connected him with the material that would become his new creative medium: Lucite.
"Maybe because I learned visual art when I was little, as soon as I started working with industrial plastic material, I began to think how I could use contemporary industrial material to make art pieces," he says.
At 60 years old, the artist is passionate about creating modern, innovative furnishings inspired by historically significant masterworks.
"I love the furniture style from the Ming Dynasty," explains July. "Its simplicity and unique classic style cannot be imitated. But how to revitalize Chinese traditional furniture—and fashion it with contemporary characteristics? It is a real challenge."
Working with Lucite, July began designing limited edition handcrafted furniture inspired by the Ming forms he so revered. The below table was hand-painted to mimic a piece found in Beijing's Summer Palace—an imperial residence with splendid halls, gardens, and sumptuous pavilions. In ancient China, altar tables were used to hold musical instruments, and to display precious items of spiritual significance.
While most Lucite furniture is injection molded, July's work is created in concert with a group of skilled artisans who thermoform and bend, then hand-carve and polish each piece. Years of practice and experimentation enable the team to conjure the time-honored beauty of Ming designs, free from the trappings of conventional materials.
"We are very much like a traditional family style workshop," explains July. "We understand each other because we are all craftsmen."
At PAGODA RED, we deeply appreciate July's work, and see it as an outstanding example  of the wave of innovative design emerging from modern day China. His Invisible Administrator's Chair (pictured above, left) is heavy and precisely hand-joined—as though carved from a single block of material. Each limited edition piece is signed and numbered—further merging the worlds of fine art and furniture making.
As with his other works, July Zhou's Blue and White Invisible Chairs are fashioned after significant Ming examples. The hand-painted blue and white porcelain joints are fired in imperial kilns.
"In recent years, creating artistic transparent furniture has become the major part of my life," explains July. "60 years, after so many stumbles and setbacks, finally, I seem to have found the road leading to my childhood dream. Life is so wonderful!"