Just In: Video Conference Backgrounds to Bring a Bit of Peace & Calm
Whether you've been working from home for ages or it's your first time using Zoom from your living room, it helps to dial in from a beautiful place. That's not always possible, and we're all making due in our own ways right now, so we're sending some virtual love to you with 10 downloadable backgrounds—each of them curated to bring peace and calm to your next videoconference call.
Suite of Backgrounds
First, choose your favorite photo below. Simply click on the photo and drag it to your desktop, scroll down for Zoom instructions. If you use one during a meeting, take a pic and tag us @pagodared.com.
Summer Garden – Learn More
How to Change Your Background on Zoom
In Zoom, look for the gear settings in the upper right hand corner and click. A bar will appear with the words "Virtual Background." Click, then use the plus sign to upload your photo. You'll seem as if you're dialing in from a zen garden or a peaceful art gallery—as long as you don't move around too much, which can cause uncanny glitches. Whatever happens, remember that we're all learning as we go. If there was ever a time to embrace imperfection, this is it.
Loft Apartment with Kite by Michael Thompson – Learn More
Summer Vessels – Learn More
Mural Inspired by Blue & White – Learn More
Midcentury Nook with Panels – Learn More
Thangkas to Inspire Calm – Learn More
Peaceful Garden with Taihu Stones – Learn More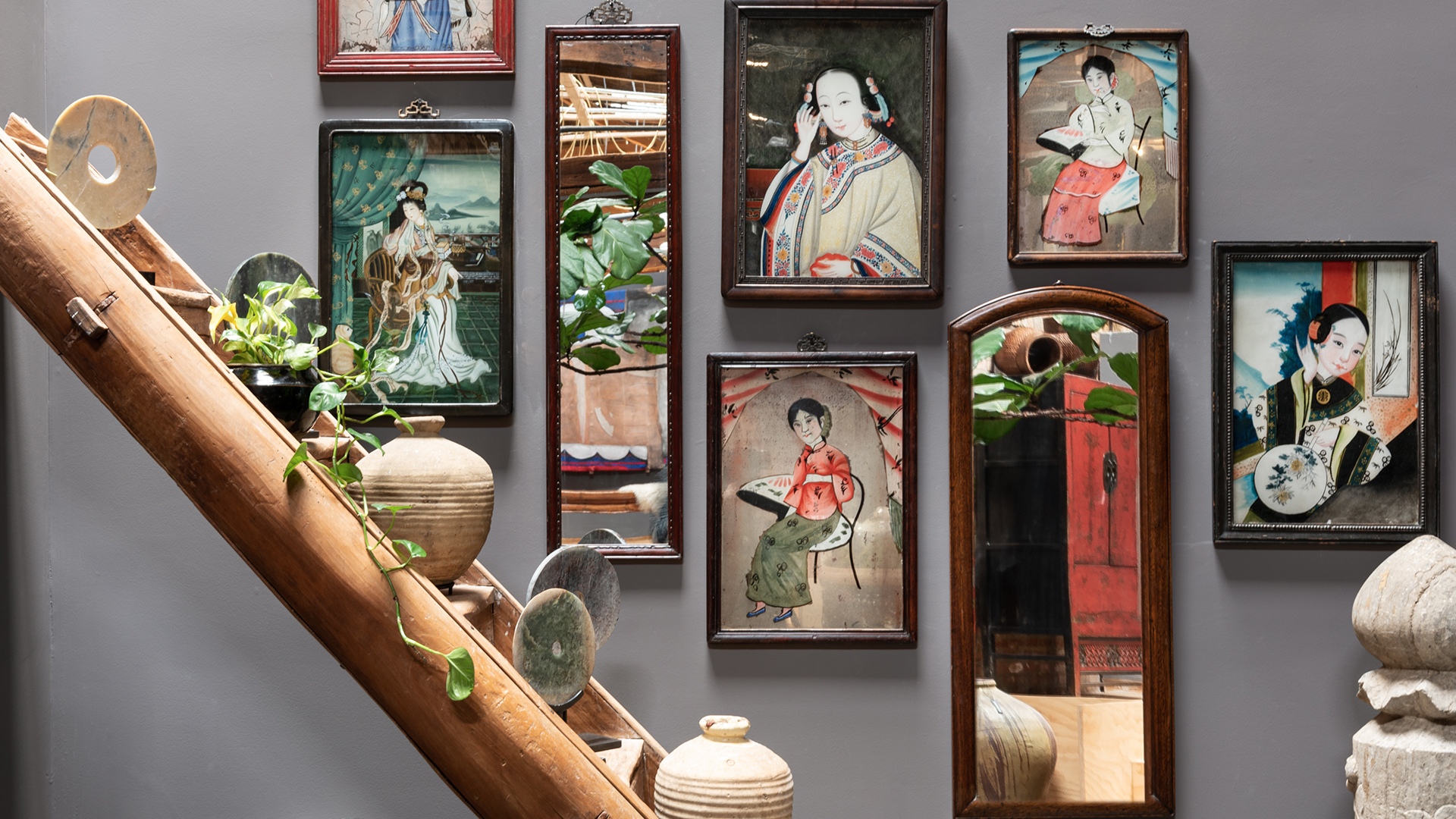 Reverse Glass Paintings – Learn More
Meditation Stone Garden – Learn More
Asia In Bloom – Learn More
During these challenging times, we're doing our best to respond to the needs of our clients, team and community. Like everyone, we're taking it one day at a time. If you've got a project in the works, want to chat or just need a bit of beauty, we're here. Take good care, and we'll see you online.
Are you an architect or designer with a story to tell?
Register with us to receive exclusive discounts and benefits, plus free shipping on your first order. Trade professionals are also eligible for collaborative features on our blog and social media channels. Please note that trade registration with PAGODA RED is only open to interior design and architecture professionals.