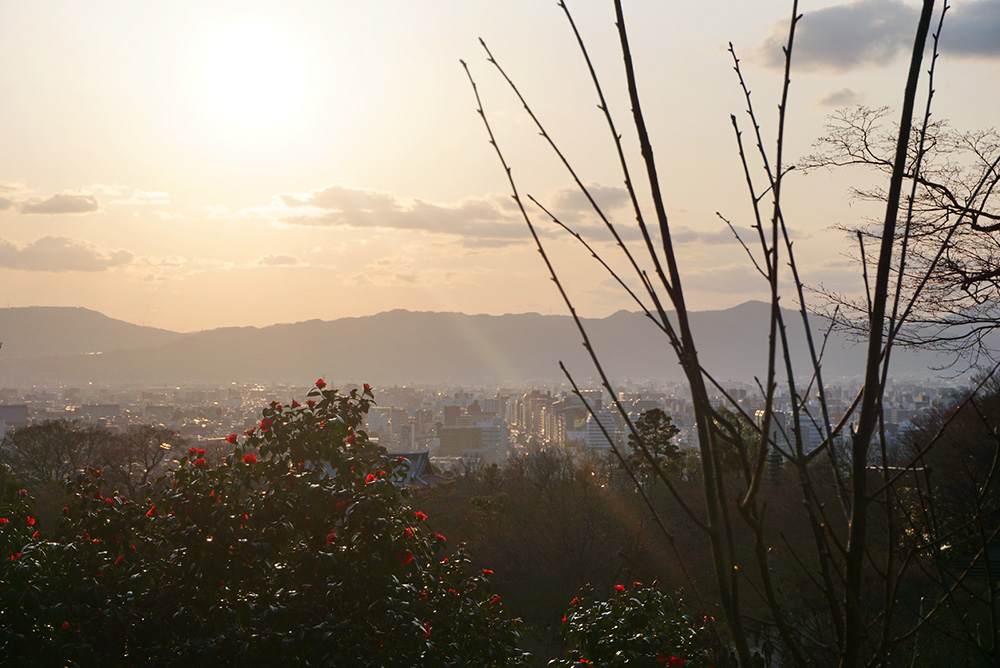 Japan: Travelogue
Travel is not always about diversion. Sometimes it can transform us. For an artist, like our good friend and collaborator Kelly Messer, the journey can be measured in greater and more profound ways than distance. Kelly's recent trip to Japan was a stirring, inspiring experience. Here, she shares her impressions and feelings about a place she'd always wanted to explore.
"井の中の蛙、大海を知らず – I no naka no kawazu, taikai wo sirazu," is a Japanese proverb that translates to "a frog in a well does not know the great ocean." My journey to Japan was inspired by my desire to explore a culture that was relatively unknown to me. I had long been acquainted with Japan's respect for nature and meditation, and had great admiration for the country's spiritual heritage — but that was the extent of my pre-trip familiarity.
A Culture Of Calm
Though I'd been anticipating colorful landscapes and chaotic crowds, the impression I came away with was that of a monochromatic, geometric collage, and a kind, conscientious community. There was an ease in the air that profoundly affected me, and a level of craft and care that infused every interaction.
The country's acumen for efficiency and organization was clearly reflected in the way food and other products were packaged and presented (neatly and cleanly) and there was an elegance to it all.  That said, there was still much room for surprise—be it a vibrant shop window, or the innovative design of a restaurant menu. Because of this, my journey was anything but predictable.
Architectural Drama
Geometric and varied, the architecture of Japan is remarkable. It can be graceful or hard. It can whisper or declare itself. The distinct difference between the country's futuristic high-rises and its ancient historic monuments makes each one all the more awe-inspiring.
Temples and Shrines
A trip to Japan would not be complete without a visit to at least one of its iconic temples. Each one is a beautiful, considered structure with its own fascinating history.
Toda-ji Temple,  home to The Great Buddha Hall (also known as Diabatsu-den) was particularly striking. I could feel the power and sanctity of the place the moment I arrived.  The temple was originally built in the mid 700's and restored in 1709 after a series of fires. Inside sits the Great Buddha — the world's largest bronze Buddha statue — surrounded by flowers, candles, small pines and burning incense.
Koumokuten is one of the guardian deities who protects the four cardinal directions of the Buddha's realm. He is said to see through evil and encourage aspirations for enlightenment. Koumokuten is nearly always shown stepping on a demon to symbolize the triumph of good over evil. 
The Buddha rests on a pedestal made of 56 bronze lotus petals, etched with detailed designs. The intricate engravings date from the Nara period (8th century), and depict the "Lotus Matrix World System." Simply put, the story of the religious world in pictures.
Kiyomizu-dera Temple was founded in 778, making it over 1200 years old. Like many other important Japanese temples, it was destroyed by fire nearly ten times, only to be restored by the faithful each time.
The current version was rebuilt in 1944. One of the temple's most famous features is the Kiyomizu Stage, which offers an incredible view of the city of Kyoto.
Kinkakuji temple, or "Temple of the Golden Pavilion" is a center for the Zen sect of Buddhism. Like Kiyomizu-dera, it too was repeatedly destroyed by fire over the years, including once by arson. The current incarnation was erected in 1955, with its extensive gold leafing replaced as recently as 1980. The result is a radiant structure that bounces light off of the surrounding pond.
The Senso-Ji Temple, located in the Asakusa area of Tokyo, is the city's oldest temple and one of its most important. It was founded in 628 and is the headquarters of the Sho-Kannon sect. The temple is dedicated to Bodhisattva Kannon (sometimes called the Goddess of Mercy, or Goddess of Compassion). A Bodhisattva is one who has chosen to stay behind on earth, in order to help those who suffer.
Osaka and Kyoto
Tokyo may be the cosmopolitan heartbeat of Japan, but my experiences in Kyoto and Oksaka were equally thrilling. The two cities have their own characters, with Osaka taking on a special urban energy and Kyoto delivering a new surprise with every turn.
Dinner at Ninja Kyoto was particularly memorable: Upon arrival, we were greeted by a Ninja who provided us with a sword "for safety." Our Ninja chopped the doors open at each corner, and led us down through a winding cave to a private dining room of our own.
The low-lit room was furnished simply, with two purple velvet chairs and a single pendant light. As you might imagine, the Ninjas prepared our meal with maximum showmanship.
Arriving back home, I was reminded that we must embrace gratitude, and be kinder to one another. As an artist, the colors, shapes, textures and sounds of Japan have energized and compositionally influenced my art. Exploring unfamiliar environments challenges my thoughts, which in turn create new brush strokes on my canvas.
All images courtesy of Kelly Messer. For more travelogues, see our visits to Uruguay, Miami, and Palm Springs.

JAPAN: ANCIENT TO MODERN